Are you looking for reliable machines for cleaning industrial parts?
We love to accept the challenges of our customers, which is why we distinguish ourselves: our goal is to ensure better, quick and sustainable results. We thoroughly study your needs and design the best performing solutions with extreme attention to environmental protection.
We assure you of competitive and high-level solutions, which is why we have developed a method that we apply throughout the product manufacturing process, from the choice of materials to the testing activity performed on each machine.
The Geicos Method can be summarized in the acronym LUD (ACP in italian):
LISTEN
The starting point is your specific washing needs. Some typical questions we are asked are:
How can I use high pressure without damaging the pieces?
How can I wash large quantities of parts in one cleaning cycle?
How do I get a perfect wash with an automatic machine?
Together we identify the problems to be solved in order to guarantee you excellent and customized performance.
UNDERSTAND
After analyzing your business situation, we deepen the problem to fully understand what the needs to be respected are, related for example to the type of machine, detergent or level of cleaning. We doing this to make sure we respect the company's production process
DESIGN
A questo punto sviluppiamo la soluzione più adatta. Facendo tesoro dei due punti precedenti, essenziali peAt this point we develop the most suitable solution. Taking advantage of the two previous points, essential for a high quality result, we create customized machines through our flexible industrial production: effective sustainable technologies, and high design standards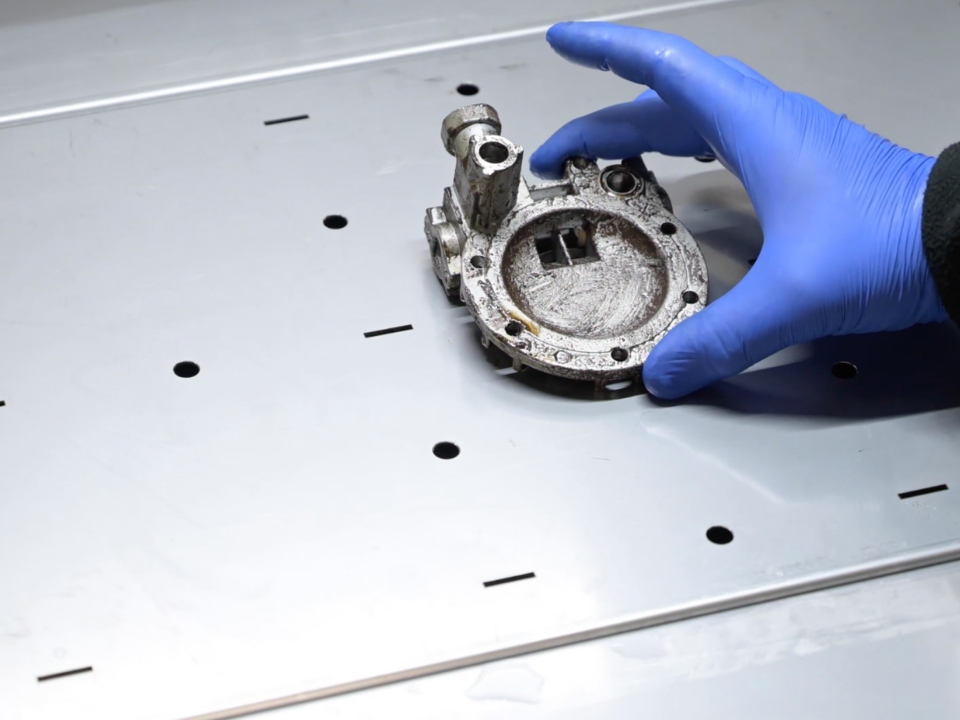 Reliability of the chosen components
Highly recyclable raw materials
Diversity of range and customization
Distinctive Made In Italy design
Flexible industrial production
Test on every single machine
Thanks to the Geicos Method we face every challenge with the aim of exceeding expectations. For our machines and our customer service we take care of the highest quality, and the results prove it.
5 minutes
as the maximum response time from our customer service
Our washing standard pays great attention to protecting the environment and operators and the use of innovative and eco-sustainable materials.Find out how we identify and solve your problem. These are the arguments behind our cleaning idea:
Do you want to improve the performance of your industrial washing?
Let's talk about the solutions we can offer you.